Just Over the Horizon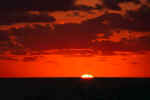 Breaking up can be one of the most painful experiences of a person's life. It can also be one of the most miraculous in terms of personal growth. I know that the thought of personal growth does not ease your pain right now. I offer this idea to you as a proposition for hope and inspiration! Because whether you think that your breakup will result in changing you as a person is in some ways out of your control. The pain will change you. That's guaranteed. You can choose to use the extraordinary energy created by the pain to make major positive changes or waste it on unproductive or even destructive activities.
We will talk more about personal growth later. For now let's talk about a topic that's probably consuming a good portion of your thoughts right now: your future relationship prospects.
Relationship Future
With minimal effort on your part, it is very likely that your next relationship will be better than your last one. I know it's difficult to imagine that now. But it's almost always true! We all learn from each relationship. We discover our likes and dislikes in a partner. We learn how to get our needs fulfilled. And with each new relationship, we get better at it.
A fortunate few get a head start on developing relationship skills by having parents who provide a good example of a healthy, productive relationship. This doesn't apply to most of us and it certainly does not apply to me. My mother and stepfather argued every day, and I mean every day!
Most of us gain relationship skills through trial and error. Some of us are motivated by our painful upbringing or failed relationships to learn about relationship skills through seminars, classes, and books. Some of us have deeper issues that require one-on-one assistance from a family member, friend, counselor, or clergy.
To improve the likelihood of a better quality partner and relationship in the future it's imperative that we take a personal inventory. It's important to do this so that we do not take the same problems we've had in the past into future relationships. We need to take a hard look at our role in each relationship's failure. We also need to take an honest look at the condition of our life overall and how it may have contributed to the conditions that existed in the relationship.
We must ask ourselves, "Am I in good shape emotionally, physically, financially, and socially?" If not, we need to address any problem areas so that we are better able to have a successful relationship in the future. To get some insights and help in this area read my article entitled, "Self Evaluation & Preparation for Relationship Success."
Whatever happens next, be it finding a new partner or returning to the old one, doing the work to improve yourself will improve your chances for success in either relationship.
How to Stop the Pain Instantly
I've discovered an amazing secret about breaking up that has the potential to instantly stop the pain and bring about a confident anticipation about the future. I found that each new relationship I've had was better than the last. Yet while I was in the early stages of a breaking up it was impossible for me to envision a life beyond my former partner.
Many times later on when I was in a new and better relationship, I would look back at a particular breakup and wonder what I ever saw in that person and how their loss could have brought about such pain. But then the next time I was breaking up with someone, I would go through the same pain and not be able to see beyond my former partner.
It took a number of painful breakups before I was finally convinced that a better relationship was indeed ahead. There was still the early period of sadness, but I recovered faster. I also began using the pain to make major positive changes in my life much sooner. I found that the pain would initially propel me into a period of frantic change (s), but later on, it would transform into a positive energy.
You may look back and find a similar pattern in your own life if you have a number of breaking up experiences to draw upon. If you have little or no breaking up experience, it really doesn't matter. Either way, you can logically expect the same positive outcome for yourself as I described and choose to believe it now!
It's almost a guarantee that your future life and relationship will be better than what you had before. When a forest burns to the ground, the destruction from the fire renews the soil making it more capable of growing better, stronger trees and vegetation than it could before. The same happens to us when we go through the emotional wildfire of breaking up. It reduces us to what feels like nothing, the fire rages on for what seems like an eternity, but then we eventually emerge stronger and more capable than ever!
I've been both blessed and cursed when it comes to relationships with women. I've been blessed with the opportunity to date many women, but I have also had many painful breakups. I am not telling you about dating a lot of women to brag, but to offer it as credentials, if you will, of my experience in this area. I also tell you this so that you know that the person behind these words understands what you are going through.
Depending on many factors, each person's response to breaking up runs through the entire continuum from mild to severe pain. My experiences with breaking up have usually been excruciatingly painful. This too is both a blessing and a curse. It has been a blessing because it has inspired me to look for solutions and want to help others through my books and websites. The curse is, of course, the pain. But I eventually discovered how to channel the pain toward making positive changes in my life. I will tell you about the changes I made later.
Millions Like You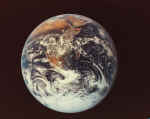 The most difficult times after breaking up are early in the morning, Saturday night, and Sunday afternoon. When those dark moments of sadness occur, it's easy to feel like you're the only person in the world. When you feel this way, it may be comforting for you to think about the millions of people around the world who also just broke up with someone and are feeling exactly the same way as you are.
This classic song about the fact that everybody hurts may help.
The feelings of loneliness and the need for companionship can be extremely powerful after breaking up. And there is no other person who can satisfy these needs better right now than your former partner. But getting together with them would only be a temporary fix. The next day after the fix wears off the same old problems would become clear. Sometimes glaringly apparent if you've been apart for a while. Rushing out and finding another partner will not satisfy your needs either.
You need time away from any relationship for a while in order to release the old one, heal, and renew yourself. Getting right into a new relationship is a mistake! All you will be doing is carrying all the negative baggage from your old relationship into the new one. Rebound relationships are rarely successful.
Your best plan right now is to not date or get into any new relationships until you are healed, renewed, and strong! How long will this take? It depends on how long you were in your relationship before breaking up. Typically, it takes three (3) to nine (9) months. For some, it's less and for others, it's more, which is okay.
If you need to cry the poisonous pain out of your system before you can begin to heal and move on, this beautiful song about saying goodbye might help. Although most of it is in Italian, it's easy to imagine the words or you can fill in your own to fit your situation.
Maintaining an accurate perspective is crucial. It's easy for us to feel sorry for ourselves and fall victim to negative thoughts about the future. But there are alternatives.
Embrace the Pain for Positive Change
There are tremendous benefits that can come from the emotional upheaval that goes with breaking up with someone you love. You can embrace the pain and use its energy to make major positive changes in your life. You can start by using it to gain access to the deepest parts of your soul. The goal of this journey is to learn about your dreams, your strengths, your weaknesses, and your dark side. With this knowledge, you'll be equipped to take the necessary actions to become the person you know that you can be, make adjustments, and discover your life's purpose.
Many famous writers, painters, and musicians have embraced the pain of breaking up to create some of the best work of their lives. Most of the members of the classic rock group Fleetwood Mac were in the middle of breaking up with their partners when they created their celebrated "Rumours" album. This album became one of the top-selling albums of all time. The same was true of the Swedish band Abba. In their case, all four (4) band members were breaking up with their partners while they were creating a string of hits that made them one of the top-selling groups in the world! What makes these two stories amazing is that each band member was breaking up with a member of their own band! These are just a couple of examples. There are thousands more. Perhaps you are recalling a few now.
The energy from the pain will be present no matter what you do. You can channel it toward negative pursuits or you can channel it toward positive ones like self-awareness, personal growth, and creativity.
Some of the most profound changes in my life happened during a painful period following breaking up with a girlfriend. I used the pain to break through the blocks that had held me back in the past, sometimes for years. These blocks included fear of failure, indecisiveness, procrastination, and an unwillingness to face the challenge of stopping a bad habit and creating a good one. Some of the more significant accomplishments of my life that were — at least initially — fueled by the pain of breaking up include:
Graduated from a boy's home with honors.
Went to college and graduated with honors.
Joined an international corporation and rose from the bottom to the head of a marketing group responsible for $400 million dollars in annual sales.
Quit smoking cigarettes.
Started an exercise program that I continue to do today.
Started a healthy eating and weight management program that I continue to do today.
Started a unique non-profit singles organization that became extremely successful.
Wrote books on topics ranging from how to find a partner who's right for you to non-confrontational couple's communication.
After breaking up with someone you care about there are really only two choices: fruitful pursuits or fruitless pursuits. Here are various options for these two (2) outcomes for your consideration.
Fruitless Pursuits
Contact your ex.
Get back with your ex.
Start dating right away.
Start a new relationship right away.
Make major decisions right away.
Have indiscriminate sexual relations.
Take drugs.
Drink (alcohol) excessively.
Smoke excessively.
Eat excessively.
Fruitful Pursuits
Get plenty of rest.
Eat nutritious foods.
Create a schedule & stick to it.
Postpone all major decisions.
Stop dating for 3-9 months.
Delay pursuing a new relationship for 3-9 months.
Solve personal problems.
Learn about exercise.
Start an exercise program.
Join a health club.
Build a home gym.
Learn about nutrition.
Start eating healthy foods.
Start a weight loss program.
Quit eating excessively.
Quit smoking.
Quit drinking/drugging.
Get your teeth fixed.
Learn about money management.
Learn about investing.
Create a personal budget.
Eliminate your debt.
Attend a seminar.
Take a class.
Go to or back to college.
Start building an income-generating website.
Start building your own singles club.
Join a tennis or racquetball club.
Join a community service organization.
Join a religious organization.
Take a soulful vacation.
Set a course for profound personal growth and your future life and your next relationship will be better than you could have ever imagined.
If you need further support and inspiration, I strongly recommend you get this classic book entitled, "How to Survive the Loss of a Love," by Melba Colgrove, Ph.D.; Harold H. Bloomfield, M.D.; and Peter McWilliams. This book has gotten me through many dark nights of the soul. There are other books that may interest you on the recommended books list under the category "Breakup, Divorce, Loss of a Love."